Backlinks may play the most important role in SEO, other than killer content. If you want to be found whenever someone looks up something in the search engines, then you need to get backlinks to your sites and blogs. However, I've found that the placement and location of the back-links can make a HUGE difference. I'm talking about whether you're link is located in the footer, sidebar, comments, or in the content.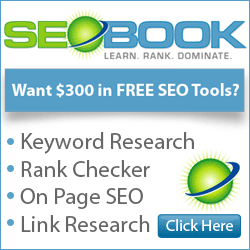 If you didn't know already, then you probably can guess that a link that's in the content is more powerful and will give you much more link juice than any other type of backlink. Why is that?
Let's talk about one particular search engine, Google, the Big Daddy of all the search engines. If you look deeper into the Google Algorithm, then you will learn that Google likes links that are in place to help the reader. So relevant contextual links that serve as a reference and source to the content, makes Google happy. Also, it's believed that content surrounding a link helps the search engine spiders know what the link it's following is about, which makes it a more relevant backlink.
That's not all, many pro seo's say search engine spiders crawl and break up the page in different sections of importance. For instance, the header and content are the most important parts of the page, with the sidebar and footer being at the bottom of importance. It makes a lot of sense if you think about it, what part of the site plays the biggest part on what keywords you show up for in the serp's? The title tags and your keywords in the content, right?
Of course not everything is so black and white when it comes to SEO and the search engine algorithms. But from what I've researched and experimented on my own, the importance of backlinks depending where they are located on a site really does seem to make a huge difference.
Here's my experience with link placement
Back in the day I tried a few things out and plus I was ignorant, so I did whatever the heck the experts told me to do. I was told to do a lot of blog commenting and link exchanges with relevant blogs to get more back links to my site. I had acquired numerous backlinks from many of the top blogs for my niche in the top commentators section, usually located on their sidebar or footer. I also left a lot of blog comments on dofollow blogs. Not only that, I managed to get placed on several blog rolls with decent Pagerank with a one way link back to my site. I really didn't notice any changes after several months. I didn't gain any pagerank either. After awhile longer many of these links were taken down. I figured I would lose pagerank or positions in the serp's from losing these backlinks, guess what happened? Squat, I lost no placement or pagerank and nothing really happened. Some of these links I had were on PR 5 or better sites and of course all the links I acquired were all dofollow.
Then, I started to do more article marketing, getting backlinks from guest posts and only worked on getting contextual links. Sometimes I could almost see my sites or pages moving in the serp's the very next day for the anchor text I was using. It sometimes only takes a few good backlinks in the middle of the content from a trusted site to give you page rank and move you in the search engine results pages. Try it out for yourself.
What's the best way of getting contextual links or backlinks in the content?
Article marketing is a good way, but the best way is writing valuable content on your site so others will link to you. But if you're not the best writer or want to speed things up, then you can do guest posting. Which basically is the same thing as someone linking to you in their content. However, not all of us have the time or skills to write guest posts, so the other alternative is to hire someone to do that for you.
I want to add, getting back links on blog rolls, from blog commenting and link exchanges may help your site out. And of course, each site will give different amounts of link juice than others. Back when I was purposely trying to get these type of back links they really didn't do much for my sites. Do some experimenting on your own and see what gives you the best results. But I guarantee you'll eventually see that links in the content are the most powerful backlinks of all.